Just what makes EXPAREL different?
EXPAREL is targeted, working directly at the surgical site, unlike opioids, which are systemic and affect the entire body
EXPAREL requires only one dose, administered by your doctor during surgery, so you have one less thing to manage afterwards
EXPAREL provides pain control for the first few days after surgery, when you need it most
EXPAREL is proven in clinical trials to reduce the need for opioids*

EXPAREL patients went longer before needing opioids than those who didn't receive EXPAREL
EXPAREL patients required fewer opioids than those who didn't receive EXPAREL
*The clinical benefit of the decrease in opioid consumption was not demonstrated in the pivotal trials.
EXPAREL has been used in over 9 million patients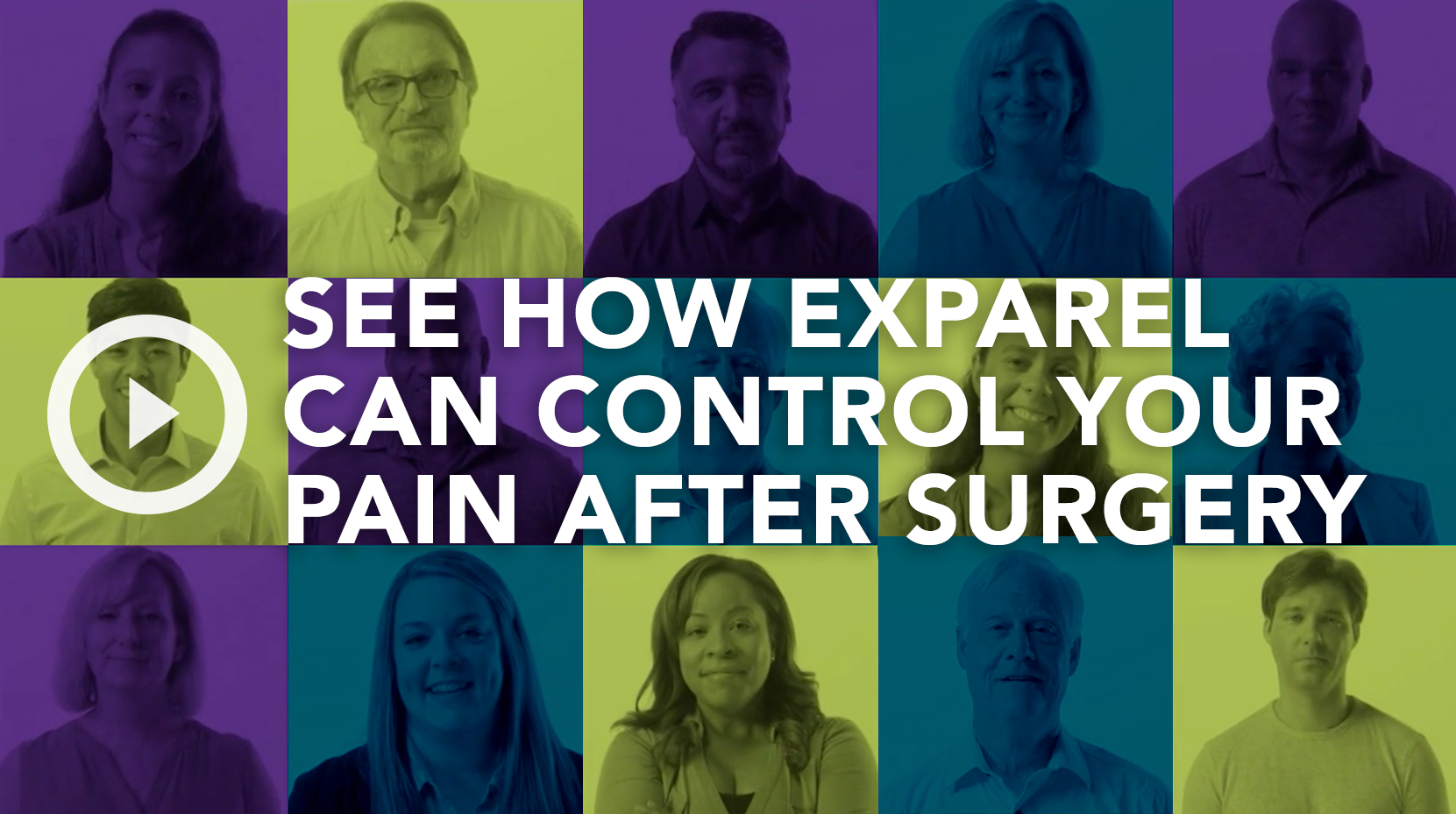 Possible side effects
Side effects can occur with any medication. It is important not to ignore anything you may be experiencing. Patients in clinical trials who received EXPAREL and placebo experienced nausea, vomiting, fever, and/or constipation. Speak with your doctor right away if you experience any of these or if you have other questions regarding any side effects.
If you are interested in EXPAREL, make sure to talk about your pain plan with your doctor before surgery.
Use this helpful tool to put together talking points for your next appointment.
Create your discussion guide now